Wisdom in Web Marketing
Over two decades of documented results.
DISC shines in Search Marketing, CRO, and ROI Planning. We offer ROI projections before full engagement. Decades of research and practice bring efficient integration for superior results. Contact Us Today.
---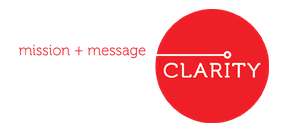 "Yesterday I was with our client who told me – AGAIN – that they are increasingly getting leads from all kinds of companies who previously knew nothing about them. One came in while I was there. We can only attribute this to improved SEO. Bravo, Rob. You are living up to your rep as the SEO specialist's specialist. It is an honor to work with you."
Mitch Anthony, Brand Strategist, Managing Partner
Clarity
Clarity-First.com

---
DISC's Principles:
Transparency
All work is 100% yours in a shared G Suite Drive. We do what we say. Weekly or monthly reports keep you apprised of progress within your schedule and budget.
Integration
DISC integrates our specialists (PPC, SEO, CRO, analytics, etc.) and efficiently coordinates with your teams, amplifying results without draining your time.
Fidelity
Powered by Medium Data and Google's data rendering solutions, reports guide our optimization and inform your executives, so that your expectations are met.
Efficiency
DISC focuses intensely on internal and client-facing efficiency. In short, better software and setup support inspiration and reduce words per achievement.
Results
DISC's integration and efficiency harnessed to decades of diverse experience maximize your ROI. Choose a past client, and we'll email you proof of their success.
Customized
We listen to your needs and wants. While parts of web marketing are standardized and should be, our integrated services conform to your unique situation.