Excellence speaks through clients.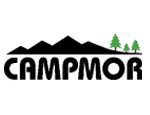 "Within the very first month of working with DISC, ROI had improved significantly. Years later, we continue to get exceptional results. DISC has transformed our search marketing. Their high level of service and support has consistently exceeded our expectations."

Trish Barry, Director of E-Commerce
Campmor

"We're getting a phenomenal number of leads. The fact that it's happening during the pandemic is amazing. My salespeople are struggling to keep up.

Thanks to all of you."

Andy Gianino, President
The Home Store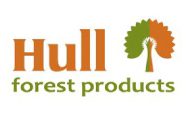 "For years DISC has helped our company with digital marketing, providing an integrated and efficient suite of SEO, PPC, CRO, and ROI Planning. DISC delivers consistent improvement month after month."

Mary Hull
Hull Forest Products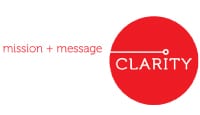 "Yesterday I was with our client who told me – AGAIN – that they are increasingly getting leads from all kinds of companies who previously knew nothing about them. One came in while I was there. We can only attribute this to improved SEO. Bravo, Rob. You are living up to your rep as the SEO specialist's specialist. It is an honor to work with you."

Mitch Anthony, President
Clarity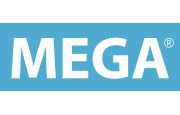 "DISC's SEO redesign and recoding produced such excellent results that we decided not to complete the per-page portion of the SEO (managing several translations would have been a lot of work, and the results were excellent already). We learned a valuable lesson: that a highly skilled SEO firm like DISC can make a few crucial design and code suggestions, and (in our case) exemplify them with templates, that will make a major difference in all of your sites' positions in the "organic" parts of the search engines. This earns a large return on the investment. I highly recommend DISC."

Isabelle Chevret, Marketing and Communication Director
Mega, Inc.

"I have been very pleased with the services we've received from DISC. The work they did on our web site improved our position in the search engines substantially. We get quite a bit of traffic, and 3 times as many inquiries from the site as we did before DISC served us. This has made a difference to our business. I would recommend DISC to anyone."

Shane Hammond, President
GBI Marketing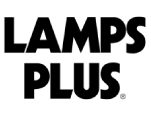 "We chose DISC because they appeared to have exceptionally deep and broad expertise in SEO, including complicated coding and database technicalities. It was a rich, collaborative relationship that helped the LampsPlus.com web site to achieve even more than it already had. I should point out that in addition to SEO consulting, DISC provided superb usability feedback during our site redesign process. DISC's rare combination of SEO and usability knowledge helped LampsPlus.com to maximize ROI."

Angela Hsu, Director of Internet Marketing & Business Development
Lamps Plus, Inc.

"DISC has served Susan Sheehan Gallery since 2006. In 2006 DISC built our back-office system, which fed our website too. It lasted 16 years with almost no maintenance needed! We finally moved to exhibit-E, a web host and CMS specializing in art galleries. Not only was the CMS DISC built incredibly stable, but so too was our 14 years of prompt and professional service by DISC's Dale Webb. DISC clearly delivers solutions that endure."

Allison Hess, Gallery Director
Susan Sheehan Gallery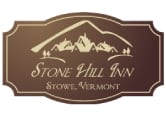 "DISC worked with our modest budget to produce a web marketing plan, SEO technical report, and SEO, so that we achieved much more search engine traffic without having to pay what other premier SEM firms charge. I highly recommend DISC."

Amy Jordan, Owner
Stone Hill Inn

"DISC did a beautiful job of redesigning and rebuilding my firm's web site, while preserving and enhancing SEO. It's great to work with a firm that understands all that is needed to make web sites make money: design, usability, code, and search marketing. I enthusiastically recommend them."

~Bruce Withrow, President
Meeting Facilitators International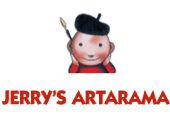 "Before DISC, we tried a couple of SEM firms, and were unsatisfied. Since late 2003, DISC has been managing our SEM, including SEO, PPC, trusted feeds, shopping comparison sites, and, now (early '06), internet yellow pages and usability enhancements as well. They have consistently earned us enormous return on investment. Their disciplined research and diverse SEM expertise enables us to outsource to one firm all of our SEM needs. We highly recommend DISC."

~Ira Goldstein, President
Jerry's Artarama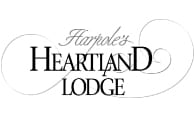 "In the first quarter of 2004, DISC produced a comprehensive web marketing report and plan, followed by SEO recoding, SEO copywriting, and consultation on ROI measurement. The results were superb, and they endure to this day. Truly expert SEM such as DISC provides earns good ROI. I highly recommend DISC."

~Gary Harpole, President
Harpole's Heartland Lodge, Inc.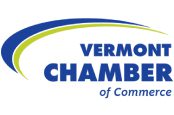 "In September of 2004, DISC completed SEO and a seeing-impaired mini-site, so that our difficult-to-spider, dynamic site quadrupled search engine referrals than before. As a bonus, we now serve the seeing-impaired community. I highly recommend DISC."

~Vicky Tebbets, Director of Communications
The Vermont Chamber of Commerce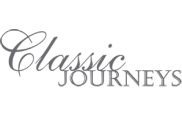 "DISC's SEO work and training in 2003 produced excellent and enduring results. Their recent work in more advanced SEO training and their usability report for conversion rate optimization were first-rate, helping us to get maximum returns on our web site and web marketing. I highly recommend them."

~Edward Piegza, President
Classic Journeys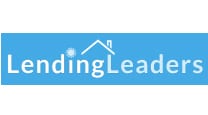 "Our already excellent and well-positioned web site needed further optimization, and after reviewing several top-tier firms, I chose DISC. They provided an SEO technical report (problems and opportunities), SEO copywriting advice, analysis of our linking situation and related Google PageRank, CMS (content management system) and Database SEO consulting, site usability advice, and analysis of our ROI reports. It was like getting a second opinion from a renown medical specialist. I got a clear roadmap to success. I highly recommend DISC."

~Scott Robinson, President
LendingLeaders, LLC.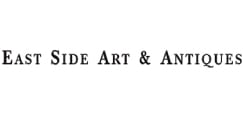 "DISC's SEO technical report and troubleshooting, and their advanced SEO training, brought us rapid and excellent results. They share their vast knowledge openly, enabling our web team to manage SEO in-house. I recommend them highly."

Michael Sissman, President
East Side Art & Antiques