"Wisdom in Web Marketing" summarizes DISC. Modesty aside, we are masters — dedicated to your ROI. DISC's Full Partners, seasoned over two decades, educate extraordinary employees.
Jack Fox
CEO
BA UMass Amherst, Summa Cum Laude, Fulbright Scholar, fluent in Spanish and Mandarin Chinese
With DISC since 2018
Jack continues DISC's good fortune in finding exceptional talent. Years ago he proved his excellence streamlining, SEOing and translating the most convoluted website DISC ever met. His black belts in Karate and Modern Arnis reflect the discipline and passion by which he executes integration and efficiency for client results.
On January 10th, 2020 DISC's Founder Rob Laporte passed his CEO title to Jack. Now serving as Chief Business Development Officer, Rob can focus more on the R&D that has driven DISC's 23 years of excellence.
Specialties include:
Technical SEO
Local & Map SEO
Semantic Markup
SEO Writing
Mandarin to English and Spanish to English Translation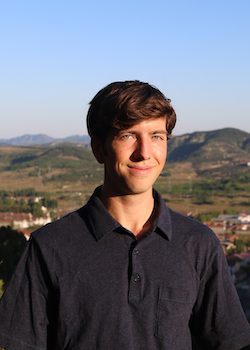 Dale Webb
Digital Marketing Director
BA UMass Amherst, Certificate in Web Technology from the Worcester Polytechnic Institute (wpi.edu), Google Adwords Certified Professional
With DISC since 2004
Dale has managed PPC and CRO since 2004. He has learned what works best to maximize your profit. His front-end web programming skills enable management of your PPC landing pages.
Specialties include:
Pay-Per-Click (PPC) Advertising
Conversion Rate Optimization (CRO)
Using Objectives and Key Results (OKRs) to tune your ROI reporting platforms.
Rob Laporte
Chief Business Development Officer | Founder | Chairman
BA, MA, ABD, UMass Amherst
With DISC since 1995 (Founder)
Rob's background in advertising and market research before the web, his Ph.D. training, and his constant research and practice of search marketing and CRO since 1997, give you wise counsel in prioritizing investments. Rob does the R&D by which DISC harnesses vanguard tech and AI to maximize clients' profit. Though not exactly a salesman, he knows and communicates your most cost-effective options.
Specialties include:
Technical and CMS SEO
Keyword Research
SEO Writing
Usability & CRO Critiques
Comprehensive Web Marketing Plans
ROI Projections
Training & Speaking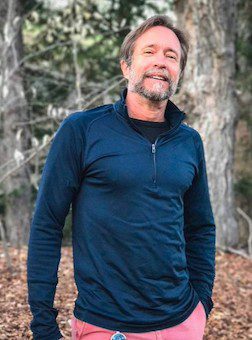 Mark Baven
SEO Writer & Usability Specialist
BA Amherst College
A DISC Associate since 1998
Published business author and music aficionado, Mark is a consummate wordsmith. He cheers the office with his rapier wit, and keeps us dreadfully informed of global politics. Being a gifted writer, the huge Cognizant corporation bought a lot of his time, but Mark is always eager to help DISC's clients.
Specialties include:
Copywriting
SEO Writing
Usability Critiques
Guy Luu
Social Media Manager
Accomplished Entrepreneur
Launched 3 of his own businesses
With DISC since April 2014
Guy is business-savvy and innovative in web marketing. Having three grassroots community-based businesses under his belt, he is used to taking on many roles. He is long-experienced in brand development, brand identity, social media presence, and design. Having accelerated DISC's marketing performance, he works on client's social and local marketing. His specialties include:
Specialties Include:
Social media set-up
SEO for social media properties
Local & Map SEO