DISC's Key People
"Wisdom in Web Marketing" summarizes DISC. Modesty aside, we are masters dedicated to your ROI. DISC's Full Partners, seasoned over two decades, educate extraordinary employees.
Rob Laporte
Founder & Managing Partner
BA, MA, ABD, UMass Amherst
With DISC since 1995 (Founder)
Rob's background in advertising and market research before the web, his Ph.D. training, and his constant research and practice of search marketing and CRO since 1997, give you wise counsel in prioritizing the welter of options to fit your exact needs.
In addition to broad knowledge in web marketing, his specialties include:
Technical and CMS SEO
Keyword Research
SEO Writing
Usability & CRO Critiques
Comprehensive Web Marketing Plans
ROI Projections
Training & Speaking
Dale Webb
Digital Marketing Director
BA UMass Amherst, Certificate in Web Technology from the Worcester Polytechnic Institute (wpi.edu), Google Adwords Certified Professional
With DISC since 2004
Dale has managed PPC and CRO since 2004. He has learned what works best to maximize your profit. His front-end web programming skills enable management of your PPC landing pages.
Specialties include:
Pay-Per-Click (PPC) Advertising
Conversion Rate Optimization (CRO)
Using Objectives and Key Results (OKRs) to tune your ROI reporting platforms.
Elijah Jackson
Medium Data Analyst and Programmer
17, Home-Schooled, Part-Time, Friggin' Genius
With DISC since 2016
Since 1997 DISC has had 4 bonafied geniuses as core employees, and we bet two other are too but don't know their IQs. Well, in speed of learning and execution, and in balancing creativity, razor focus, and good judgment, Elijah bests them all. Beyond swift, accurate data-gathering and rendering, if you ever need advanced spreadsheet work, call us. It's amazing and really useful  that Google Sheets can feed real-time performance data from most software to Google Data Studio and the like. Now you can get actionable data and insights akin to the Big Data processes used by the biggest firms, and that's a huge competitive advantage in digital marketing.
Specialties include:
Data analysis and presentation using Google Analytics, Data Studio, Sheets
CMS SEO reporting on problems and opportunities
Web-tech troubleshooting
Mark Baven
SEO Writer & Usability Specialist
BA Amherst College
A DISC Associate since 1998
Published business author and music aficionado, Mark is a consummate wordsmith. He cheers the office with his rapier wit, and keeps us dreadfully informed of global politics. Being a gifted writer, the huge Cognizant corporation bought a lot of his time, but Mark is always eager to help DISC's clients.
Specialties include:
Copywriting
SEO Writing
Usability Critiques
Jack Fox
SEO and CRO Writer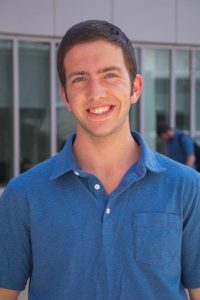 BA UMass Amherst
Summa Cum Laude (strait 4.0 GPA), Fulbright Scholar
Professional Translator of both Spanish and Mandarin Chinese
With DISC since 2018
Jack continues DISC's good fortune in finding exceptional talent. He proved his value in straightening out and translating the most convoluted website DISC has ever encountered. His multiple black belts reflect the discipline and dedication required in DISC's premium SEO services.
Specialties include:
SEO writing and editing
CMS SEO
Mandarin to English and Spanish to English translation