DISC's Key People
DISC's people offer an ideal blend of specialties and talents. We're the web marketing commandos you always wanted on your side. You know, like in post-apocalyptic movies where a group survives because of a balance of muscle, brains, deep reconnaissance, and special talents (OK, and good looks too).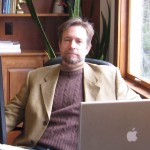 Rob Laporte, Founder & Managing Partner
BA, MA, ABD, UMass Amherst
With DISC since 1995 (Founder)
Rob is our fearless yet conservative leader with over twenty-five years in marketing (traditional and web), seven years as an academic researcher and teacher of Renaissance literature at UMass, a year of teaching Internet Marketing in college, and thirty years of martial arts. He can recite poetry while knocking out your competition. His analytic mind and seasoned business judgment check the impulsive swan-dive into the shallow pools of web marketing fads. Read a good sample of Rob's print publications. Specialties include: CMS/database SEO, SEO Troubleshooting, comprehensive web marketing plans, ROI projections, and speaking.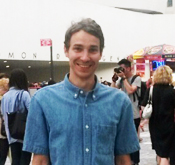 Dale Webb, Managing Partner
BA UMass Amherst, Certificate in Web Technology from the Worcester Polytechnic Institute (www.wpi.edu), Google Adwords Certified Professional
With DISC since 2001
Dale is a PPC ninja (Google Certified). He beats the flab out of PPC campaigns. He's sharp, quiet, and has lethal weapons. But relax, he's also a camera-toting, art-making, green-conscious, metaphysical citizen of the world. Specialties include: PPC, Google Analytics customization, and conversion rate optimization. His background with PHP, web programming, Flash and web design/management enable him to project manage SEO'd site redesign.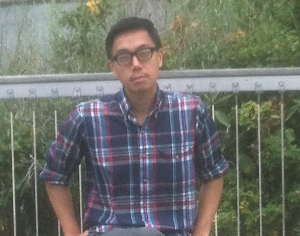 Guy Luu, Marketing Director
Accomplished Entrepreneur in Launching Three of his own Businesses.
With DISC since April 2014.
Guy is both business savvy and innovative in web marketing. Having three grassroots community-based businesses under his belt, he is used to taking on many roles. He is long-experienced in brand development, brand identity, social media presence, and design. Having accelerated DISC's marketing performance, he works with Rob, Dale, and Jennifer on client's social and local marketing.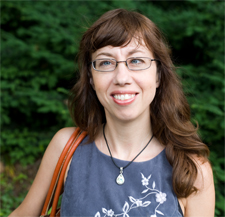 Jennifer Williams, Marketing Behaviorist
BS Smith College
A DISC Associate since 2006
We don't know how she does it, but Jennifer has an uncanny knack for getting into people's heads, particularly your customers'. It could be that she studied cognitive psychology and neuroscience at Smith College, but we think it's voodoo. She excels at rigorous analytics as well as creative tasks like design, copywriting, and social media strategies. She engages in serious play in social media via her affiliated Verilliance.com blog, and http://twitter.com/Verilliance. Read a few of Jennifer's publications. Specialties include: social media, copywriting, design informed by neuro-marketing, and conversion lift.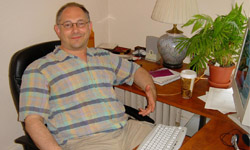 Mark Baven, SEO & Usability Specialist
BA Amherst College
A DISC Associate since 1998
Published business author and music aficionado, Mark is a consummate wordsmith. He cheers the office with his rapier wit, and keeps us dreadfully informed of global politics. Darn good at writing, the huge Cognizant corporation bought a lot of his writing time, but Mark is always eager to apply his talents for DISC's clients. Specialties include: SEO writing and usability critiques.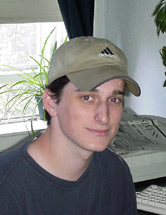 Josh Silver, Network Administrator and Web Programmer
With DISC since 1998
Josh is the web specialist for the library at Umass Amherst, while moonlighting for DISC. My God, he's been doing so for more than half his life!. His combination of university education and professional experience contributes to DISC's cutting edge knowledge of web technology.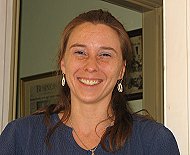 Heidi McGuire, Bookkeeper and COO
With DISC since 2001
Heidi manages DISC's invoicing and accounting. At any time, she'll answer clients' requests for a record of all timecards and balances. She has a BA in accounting, an Associates in Business, and has been a practicing accountant since 1997. She embodies one simple golden rule of successful business: keep accurate records!