Search Engine Optimization (SEO)
Because if they can't find you, you're lost.
SEO must inform every part of your website, from server set-up, through CMS, to writing.
These days most SEO is technical, as opposed to keyword research and copywriting. But copywriting and every word everywhere in your website count. DISC will help you build enduring SEO into the very DNA of your site.
Below is a rather literary overview of the evolution of SEO, but if you want to know what DISC actually does for you, please see our page on SEO Procedures.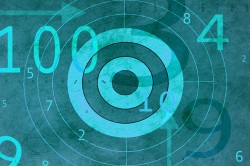 DISC has specialized in SEO since the Big Bang – which was in 1997 when Danny Sullivan published his SearchEngineWatch.com. SEO has evolved, by intelligent design, in four miraculous eras. Each era was fruitful and multiplied new SEO tactics that live in brotherly love with the original tactics. Behold the intelligent evolution of SEO.
Here are the four SEO eras and DISC's good works in each:
Search 1.0 writes researched key phrases into text and code. This is "classic" SEO. The oracles are keyword research tools and your analytics data; the divine inspiration is in using those tools well and then doing SEO re-writing of your site's scripture. Search 1.0 is your top priority and usually the most cost effective SEO. DISC addresses all SEO technical issues, integration with the top search engines' tool sets and services, CMS-SEO (ensuring ideal SEO in your content management system's design, templates, database, and code), keyword research, SEO copywriting, and SEO results reporting.
Search 2.0 entails link marketing. In this area, most sites have a surprising amount of low-hanging fruit–but avoid the forbidden fruit in the dark side streets of cheap link marketing. After that, it's all about prioritizing link marketing options. DISC's SEO sages bring angelic vision to this prioritization, and we either enact it or preach to your choir, or both.
Search 3.0 entails "universal search," more humbly known as "blended search," which throws the good SEO book at such social channels as blogs, public relations, video, map and local search, product comparison and review sites, and social media. These days, you'll hear this gospel booming from street corners everywhere. Evangelical zeal aside, it is good news, and ye best heed the good words.
Search 4.0 is personalized "SoLoMo" or SOcial, LOcal and MObile search. Getting these three brethren to sing in harmony together requires supreme creativity and dedication. Personalization of SoLoMo search results resists direct influence, but discipline in the above three phases are like the flying buttresses holding up the grand cathedral of contemporary SEO. It's important to know about personalization on Judgment Day: your reported rank in the Godly search engines depends on who's looking and when. Sorry, there's no more Holy See of rank checking.
The International Church of SEO: Globalization is "Glocalization" – getting local in the global economy. The era is long gone (in internet time) when a good Google.com presence automatically gets you coverage in international Googles and other international search engines. There are varying rules for admittance and ranking within the many country-specific Googles. DISC will choose the best rules for your situation, and ensure that your website's language is localized and SEO'd.