Illuminating: alumni magazine for the UMass College of Humanities and Fine Arts – Spring 2002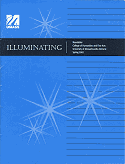 Rob Laporte (B.A., 1985; M.A., 1994) was a Ph.D. student specializing in Renaissance literature when he first got interested in the Web. This was in 1994, long before the recent bubble burst in dot.com land, and Laporte began to think he could apply his literary skills to search engine marketing.
"It became clear to me that the Web is completely connected by words, and that the whole trick for being found is matching the language searchers use with the language in Web sites," Laporte says.
With that very humanities-esque thought in mind, Laporte began designing a few Web sites with word content that would easily be discovered by Web suffers. It soon became apparent that his efforts were paying off, and in 1995 he went into business full-time, abandoning his studies when he was A.B.D. (All But Dissertation) to create the Document Imaging & Scanning Company (DISC).
Today, DISC employs a staff of ten and brings in an average of $300,000 a year. Even more surprising, it has not only survived the recent bubble burst, it is flourishing on a grander scale, attracting more customers all the time.
"I really think my training in English had a profound effect on my success in this venture," Laporte says. "While my undergraduate concentration in marketing and later experience in the field contributed greatly, it was my understanding of language that created a solid base for DISC."
Then pausing and rubbing his beard, Laporte leans back like the perfect Shakespearean scholar and adds, "Or to put it otherwise, good writers just naturally use words that will be pertinent to the user – and there is perhaps no greater writer for showing you how to do this than Shakespeare."